The right equipment for customer applications & requirements.
Air Purification Equipment
ProMark can design and custom build the right equipment in the right size for most applications and customer requirements. Listed below are some of the standard designs we have supplied. Deep beds, side-access housings, room air purifiers, and building pressurization units all of which can be filled with any of the ProGuard® filter media or blends. Standard modules can be used as the design building block to accommodate your contaminant level limits and airflow needs.
ProMark Filtration Systems
Side Access Housings (SAH) Deep Bed Scrubbers – Vertical Beds RP Series Bulk Fill Scrubber – Up or Down Airflow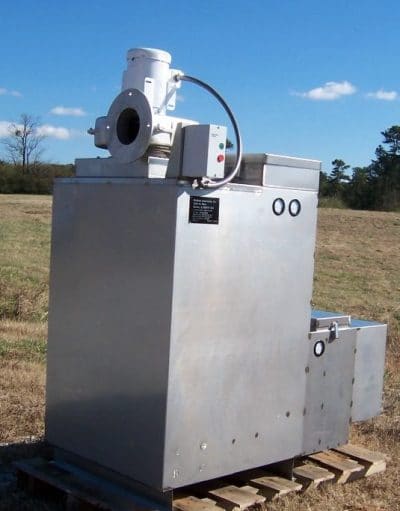 Contact Us for More Information or a Quote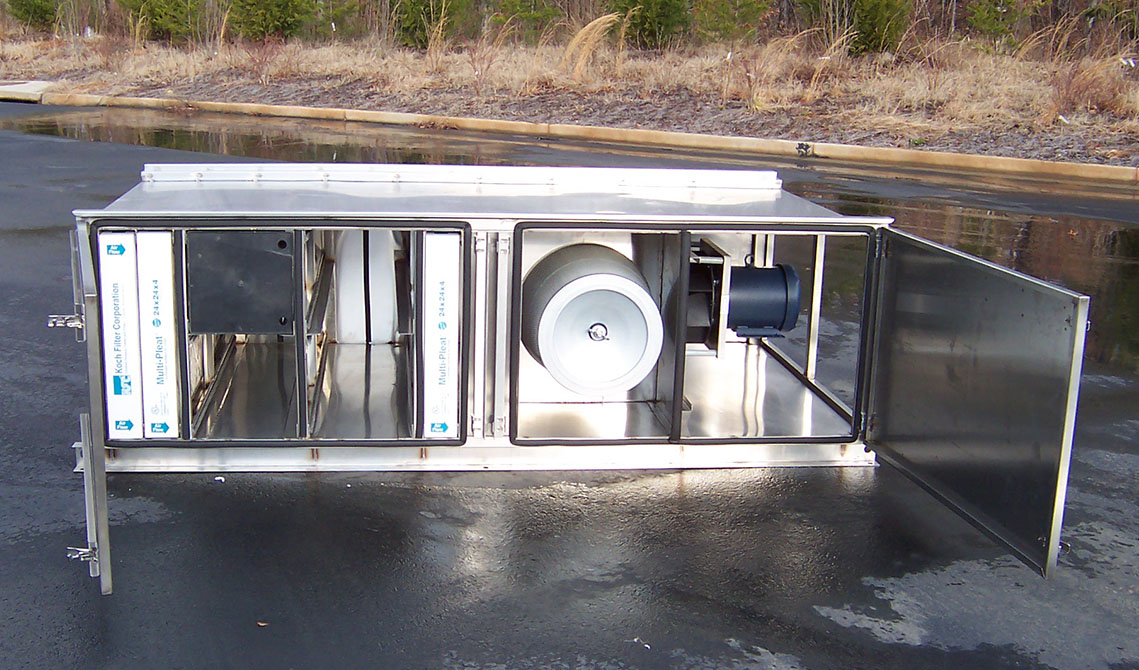 Side Access Housings (SAH)
We build side-access housings to client specifications based on a standard design. Side-access housings can include multiple stages of filtration, fans, and media to solve a wide range of indoor air quality problems. Modules or panels that slide in on tracks hold the media in place and are accessible through hinged side doors.
Deep Bed Scrubbers – Vertical Beds
Deep-bed scrubbers extract heavy-duty gas and particulates in industrial plants. And they clean recirculation air in refineries to protect computers and people from corrosive and hazardous gases. We provide deep-bed scrubbers with a variety of capabilities, including:
Self-cleaning

first-stage,/span> filters for severe particle loads

Series of

gas-phase

media stages
Automatic pressurization controls

High-efficiency,

final filters with

near-zero

bypass.
Beds are typically 12 inches deep at each stage, and residence times are high for improved effectiveness.
RP Series
Our recirculation and pressurization series of room-air filtration systems remove corrosive and odorous gases and particulates. Design flexibility gives you the option of three different kinds of gas phase media in each unit. The final HEPA filter removes dust particles to achieve hospital-grade levels. Room pressurization control can easily be added. Standard construction materials are aluminum and 304-stainless steel.
Bulk Fill Scrubber – Up or Down Airflow
Bulk-fill scrubbers are large beds of media at least two to three feet deep. We design them to handle highly corrosive and/or odorous gases found in wastewater plants, steel mills, and chemical plants. A bulk-fill scrubber can include pre- and post-particle filters, pressurization capabilities for rooms, and explosion-proof electrical systems for fans. They are commonly used to control exhaust odor, protect buildings from the release of hazardous gas, prevent leakage of corrosive gases into critical operations buildings, and protect data centers.